Canada is back in business. The country's economy added 39,800 jobs last month, with the surge in hiring full-time employees. The job market has slowly and steadily recovered.
Moreover, companies are eager to make their existing workforce happy and keep them from being snatched away by competitors. Companies like the Royal Bank of Canada are offering a 3% increase in base salaries.
What It Means For You 
As companies expand and new people come in, reorganization is bound to occur. If you've been in the company longer and have learned the ropes, you are well placed for promotions and other opportunities.
Here are the things to do to show responsiveness and become an employee who shines.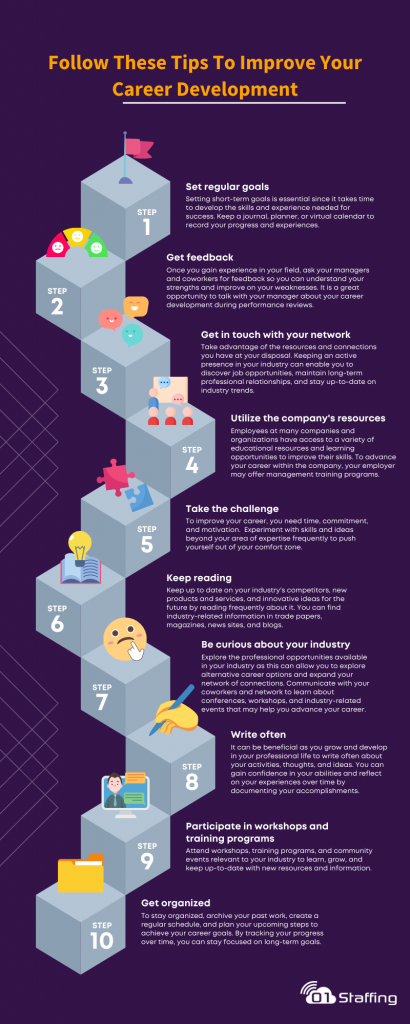 Understand Management Perspective
Currently, there is a discussion about working from home or returning to the office.
While some employers like the Canada Life Assurance Company have shown willingness to support both its people and a range of working styles, other companies like Tesla are dedicated to preserving its work culture and creating innovations through synergy — that means everyone has to be in the office.
You are very much entitled to your own opinion. However, as a prospective manager, you need to understand where the company stands and how various possibilities protect the interest of the company.
Display Enthusiasm for Work
Many Canadian employees are back in the office — and not everyone is happy about it.
The hybrid workplace setup has also led to some confusion and conflicts. LifeWorks revealed that 20% of Canadians had experienced increased conflict and aggression when dealing with the public or clients.
Show yourself worthy of corporate growth by returning to the office when you're asked to and coming in with your best.
Set Regular Goals
As you become more experienced in your chosen field, ask your managers and coworkers for feedback so you can understand your strengths and improve on your weaknesses. Use performance review conversations to speak with your manager about your career development.
Get Feedback
Get in touch with your network.
Employees at many companies and organizations have access to various educational resources and learning opportunities to improve their skills. To advance your career within the company, your employer may offer management training programs.
Utilize the Company's Resources
The best way to find a job is to network with people in your industry. Maintain long-term professional relationships, and stay up-to-date on industry trends. 
Take the Challenge
It takes time, motivation, and commitment to further your career. Master your area of expertise while developing timely skills that your organization needs. Go beyond your comfort zone and seek to learn from experts and new people. 
Keep Reading
Stay ahead of the game by knowing what your competitors are doing and what products are booming. Seek innovative ideas by keeping score of new technologies and learning from everyone. Listen to the news, read industry magazines, and attend events. Remember, learning can come in the most unlikely places too. 
Be Curious About Your Industry
Participate in workshops and training programs
Attend workshops, training programs, and community events relevant to your industry to learn, grow, and keep up-to-date with new resources and information.
Write Often
Expand your network as you grow in your industry by sharing your knowledge on different platforms such as LinkedIn Articles. It may connect you with the right people and find you strong new rookies to mentor. 
Get Organized
If you want to stay organized and achieve your career goals, create a regular schedule and track your progress over time. This will help you stay focused on your long-term goals.
—
Interested in a career in IT? Follow 01 Staffing on Facebook