Tech jobs are some of the most in-demand jobs in the world, but even the most skilled software engineers and programmers won't get by on technical skills alone. Soft skills training for IT professionals is an urgent need for companies. 
Product development projects require large teams that act as well-oiled machines. Communication and collaboration lead to exemplary IT work. But some introverted guy who lives to code is left behind.
Myers-Briggs Type Indicator
Out of 16 personalities in the Myers-Briggs Type Indicator (MBTI), two personality types are likely to get into Information Technology, the INTJ (Introverted, Intuitive, Thinking, and Judging) and the INTP (Introverted, Intuitive, Thinking, and Prospecting).
These are introverts who are curious, analytical, rational, independent, and determined. On the other hand, they can be arrogant, dismissive of emotions, overly critical, socially clueless, impatient, highly competitive, and insensitive.
Soft Skills Training for IT Professionals
While the ability to manage software programs and analyze algorithms can get one started in the industry, major innovative projects by multinational brands need to bring several experts to the table, and they need to get along. This is where the IT person needs to develop empathy, let go of competitiveness, and seek to be a contribution.
While working with other IT personnel, sales, marketing, business development, and the like, the IT guy may need to develop patience in explaining technical matters to non-technical people and open-mindedness to see things from a financial and sales perspective.
Unfortunately, in a study by West Monroe Partners in 2018, 67% of HR professionals withheld a job offer from a talented IT candidate due to a lack of soft skills. Forty-three percent of regular employees said soft skills problems negatively impacted their working relationship with IT.
While a lack of empathy and communication skills is holding some tech professionals back from advancing in their workplace, and 98% of HR leaders say that soft skills are essential, HR isn't offering more training to help the IT guy adjust.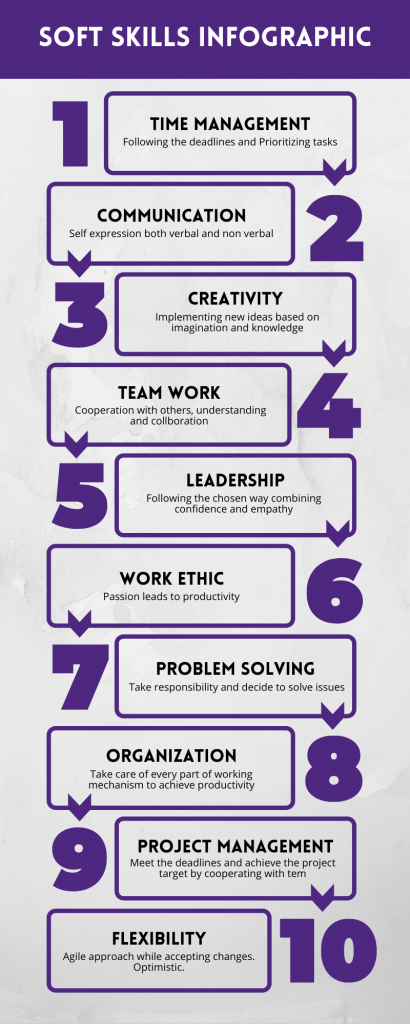 7 Key Soft Skills
Creative Collaboration – the ability to acknowledge excellent ideas from others and add to them. The key concept is to view ideas as free spirits that can come from anywhere, including rookies.

Effective Communication – the skill of initiating friendly conversations on essential matters, offering suggestions from a place of kindness, remaining objective in high charged meetings, and explaining the technical matter to non-technical people

Adaptability – the ability to understand different perspectives, including that of finance and marketing

Emotional Intelligence – the ability to accept criticism and stay calm and objective in a highly charged atmosphere
No Technological Representation in Leadership
Moreover, there is a lack of technological representation in leadership–39% of firms lack someone with a technology background in their C-suite. This poses a significant threat as technological advancement equates to efficient systems and superior products in today's business climate.
The most innovative companies have technologists in positions of power, able to defend investing in infrastructure, sticking to timelines, and not cutting costs on essential technologies. 
The Boeing Company
The Boeing Company is one example of an organization that failed to heed expert advice. 
In 1997, plane manufacturer Boeing acquired its longtime rival, McDonnell Douglas. Two of the most esteemed players in global aviation became a single tremendous titan. 
The cultural clash between Boeing's engineers and McDonnell Douglas's bean-counters led to a move away from expensive, ground-breaking engineering and toward a more cut-throat culture. The company devoted itself to keeping costs down and favoring upgrading older models at the expense of wholesale innovation. 
Twenty years later, two 737 Max jets crashed–resulting in the loss of 346 lives and the still-rising associated costs of around $10 billion.
01 Staffing specializes in temporary and contract staffing solutions for employers in the Greater Toronto Area and beyond. Our programmers and software and data engineers are not only good at what they do, they are also dedicated, hardworking, and can adapt to your organization very well.
Check out our section for employers in Canada.